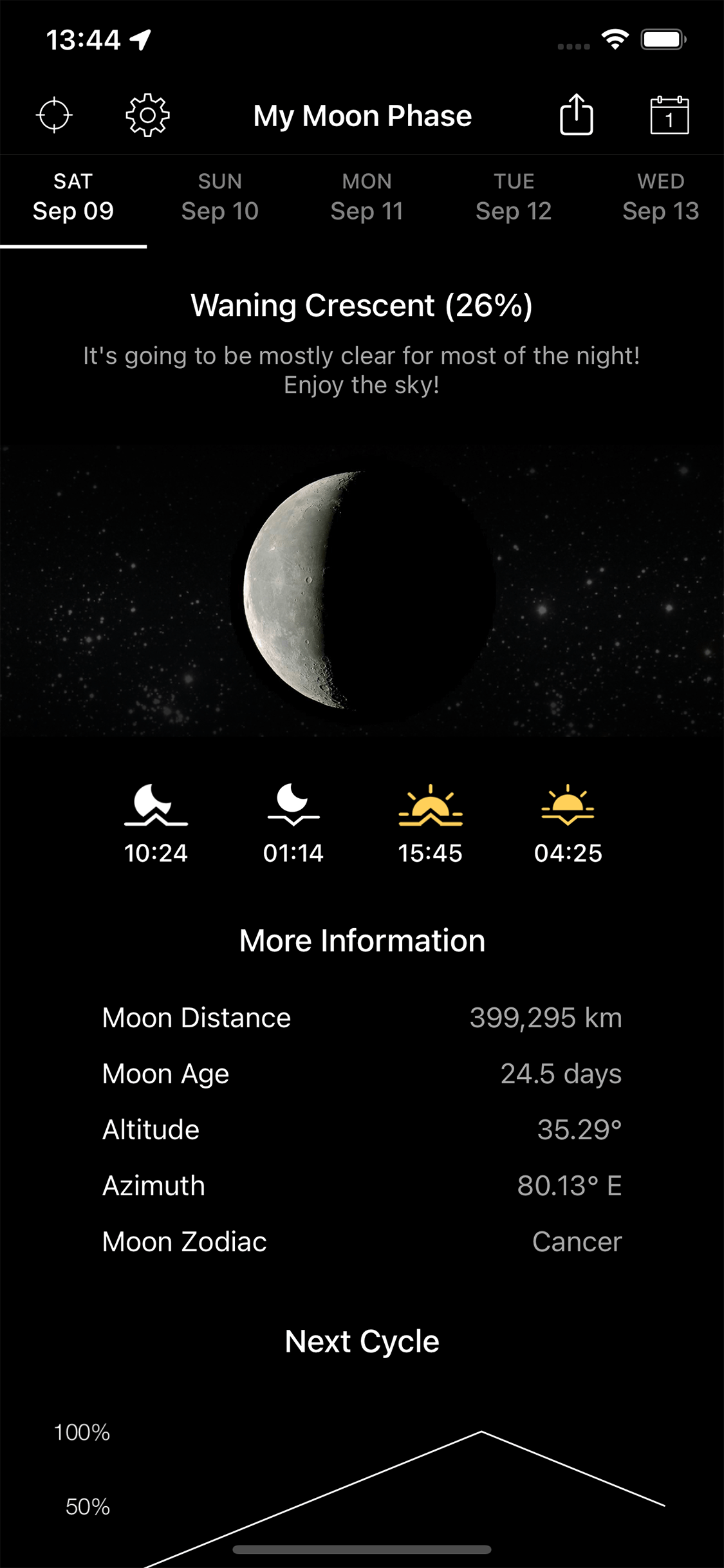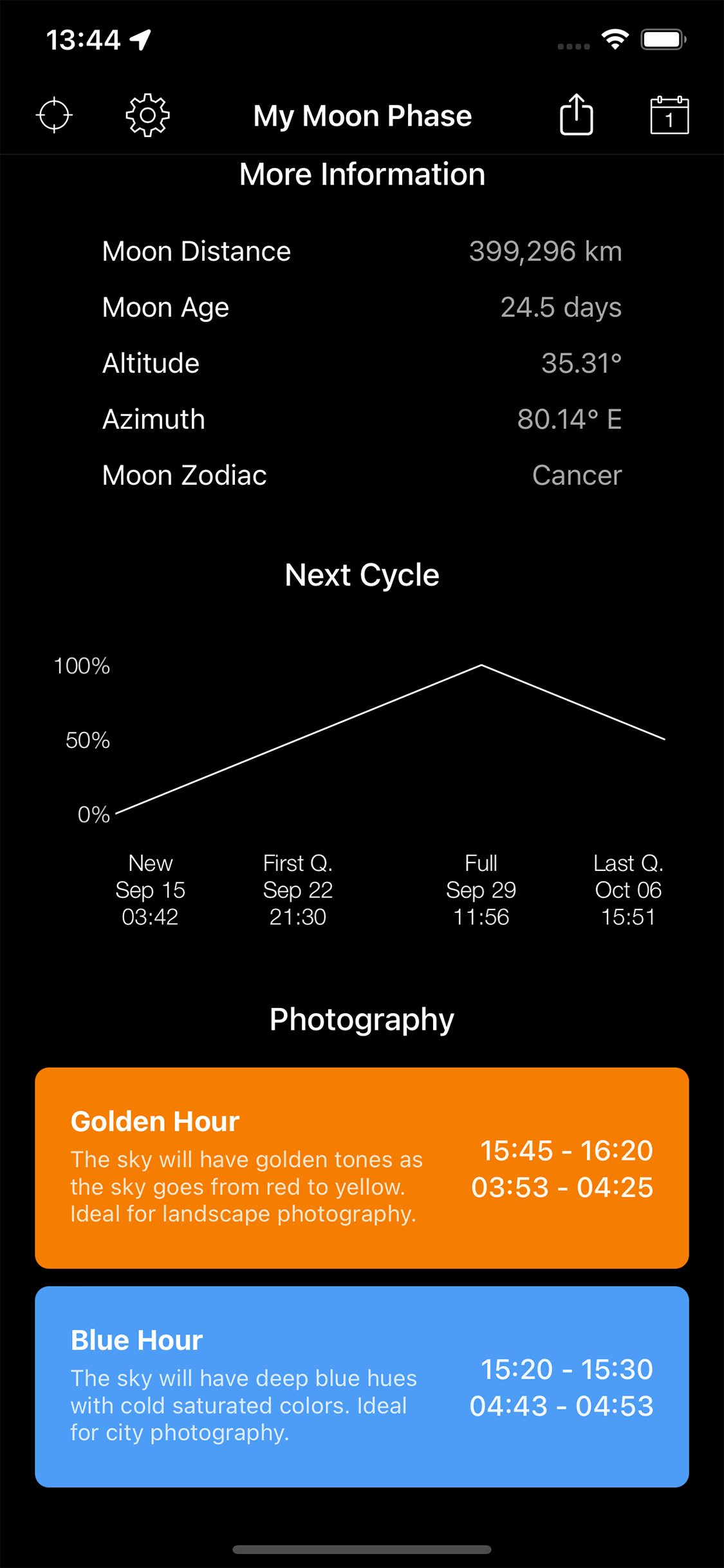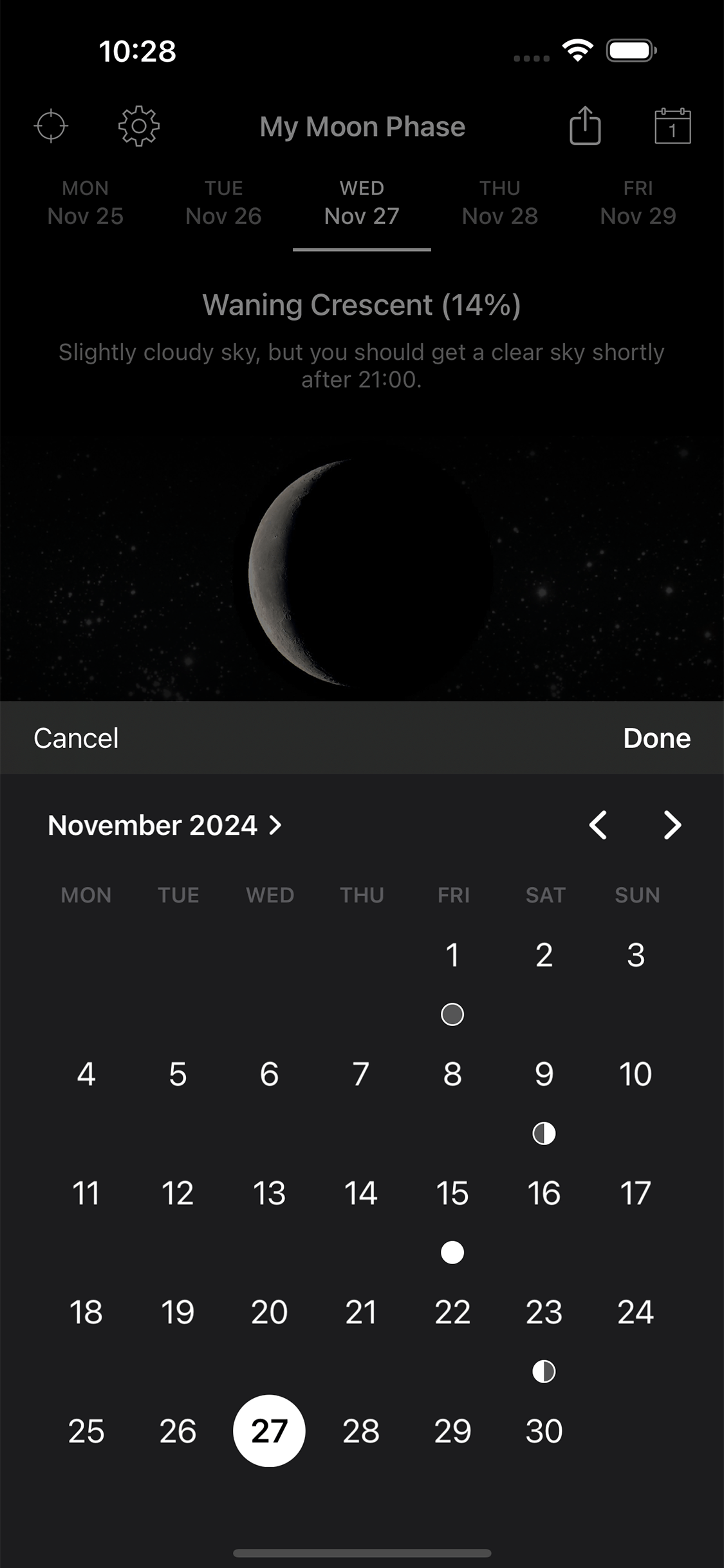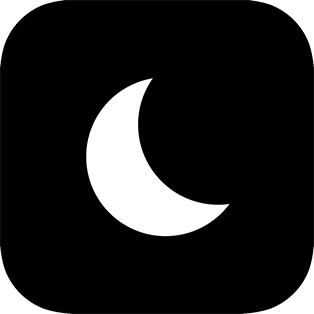 My Moon Phase
My Moon Phase is the best app for tracking the lunar calendar. It has a sleek dark design which makes it easy to view information such as the current moon cycle, moonrise & moonset times as well as extras such as when the next full moon will be.
View the moon cycle for any date in the future by scrolling on the date bar or by tapping the calendar button!
See how cloudy the sky is expected to be on upcoming days so you can work out whether you'll be able to see the moon or not!
Golden hour and blue hour times are available to allow you to calculate when to take photos.
Receive notifications when the moon reaches a particular phase of your choice.