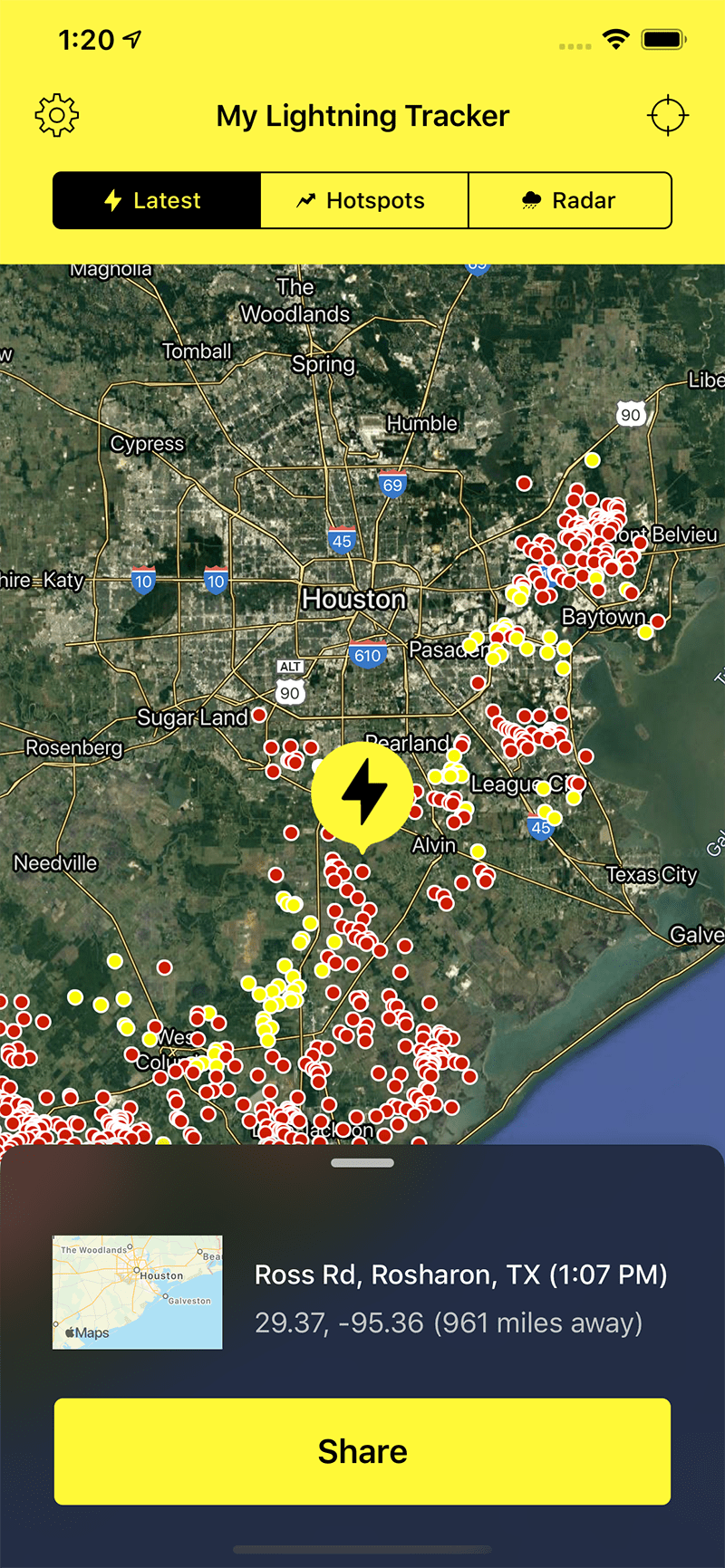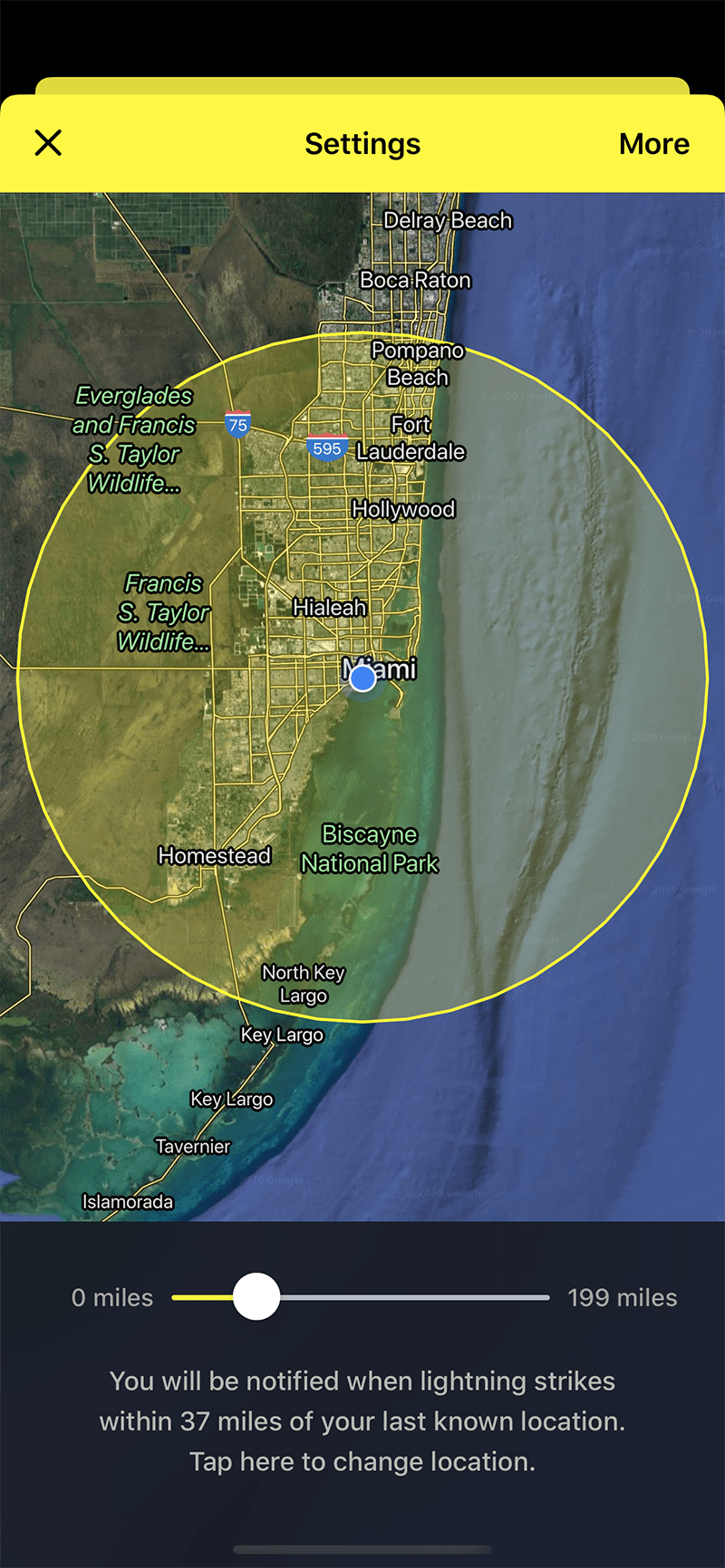 My Lightning Tracker
My Lightning Tracker is the best app for monitoring lightning strikes all around the world in close to real-time. With a sleek modern design, you can watch thunderstorms as they occur.
Displays lightning strikes all around the world!
See a history of hotspots where lightning strikes occur most often!
View more detailed information about where the thunderstorm is occurring on a map.
Receive push notifications when a storm is nearby so that you can monitor it live.
Share a strike with your friends so that they can see where the thunder & lightning is happening too!