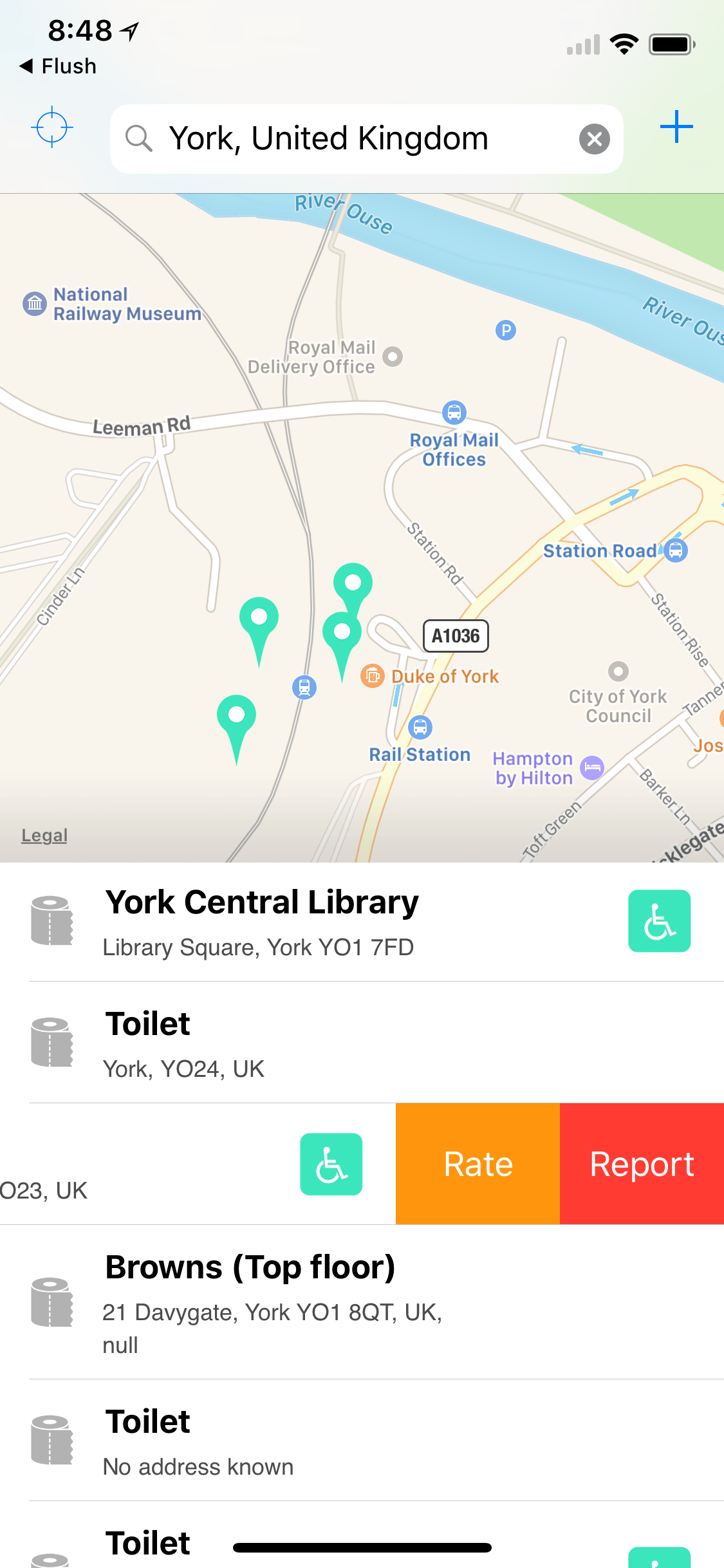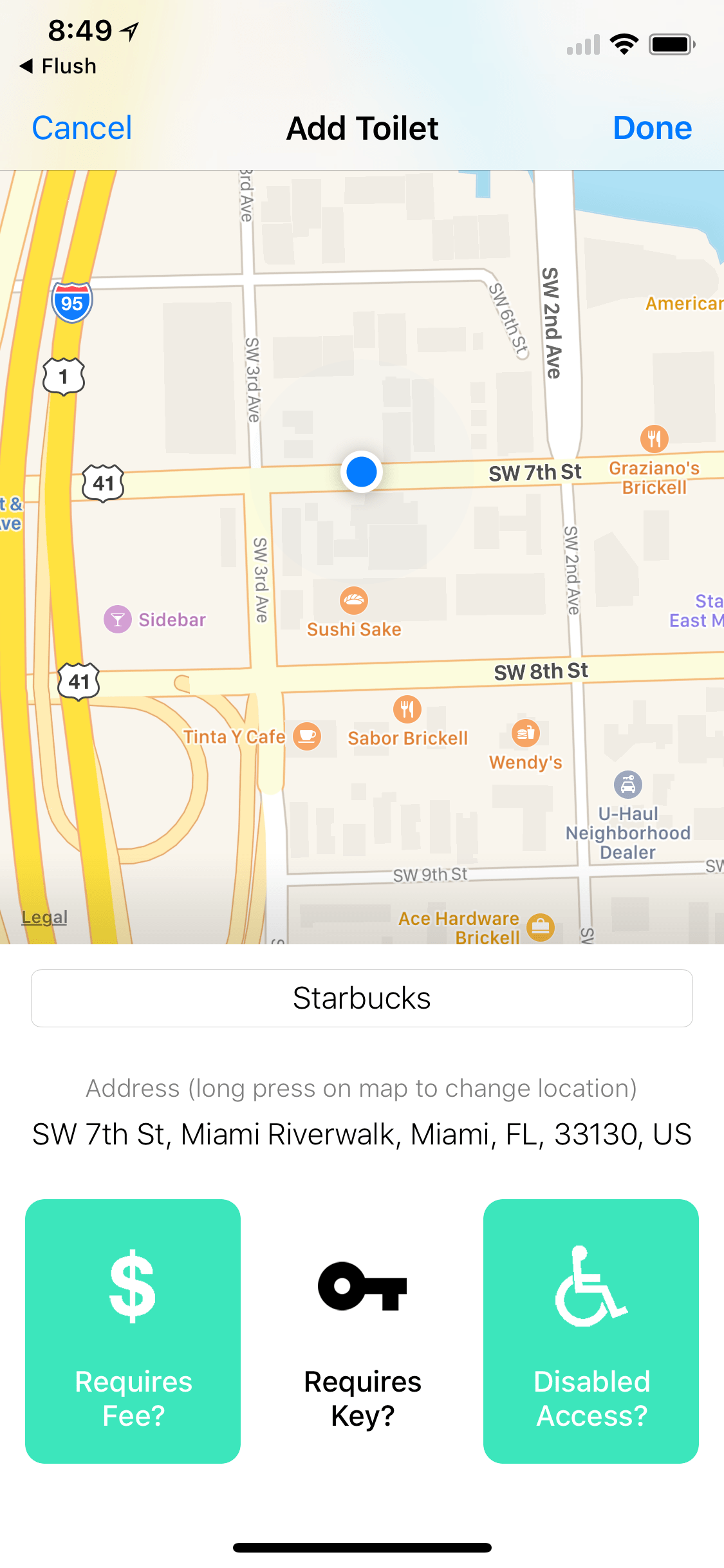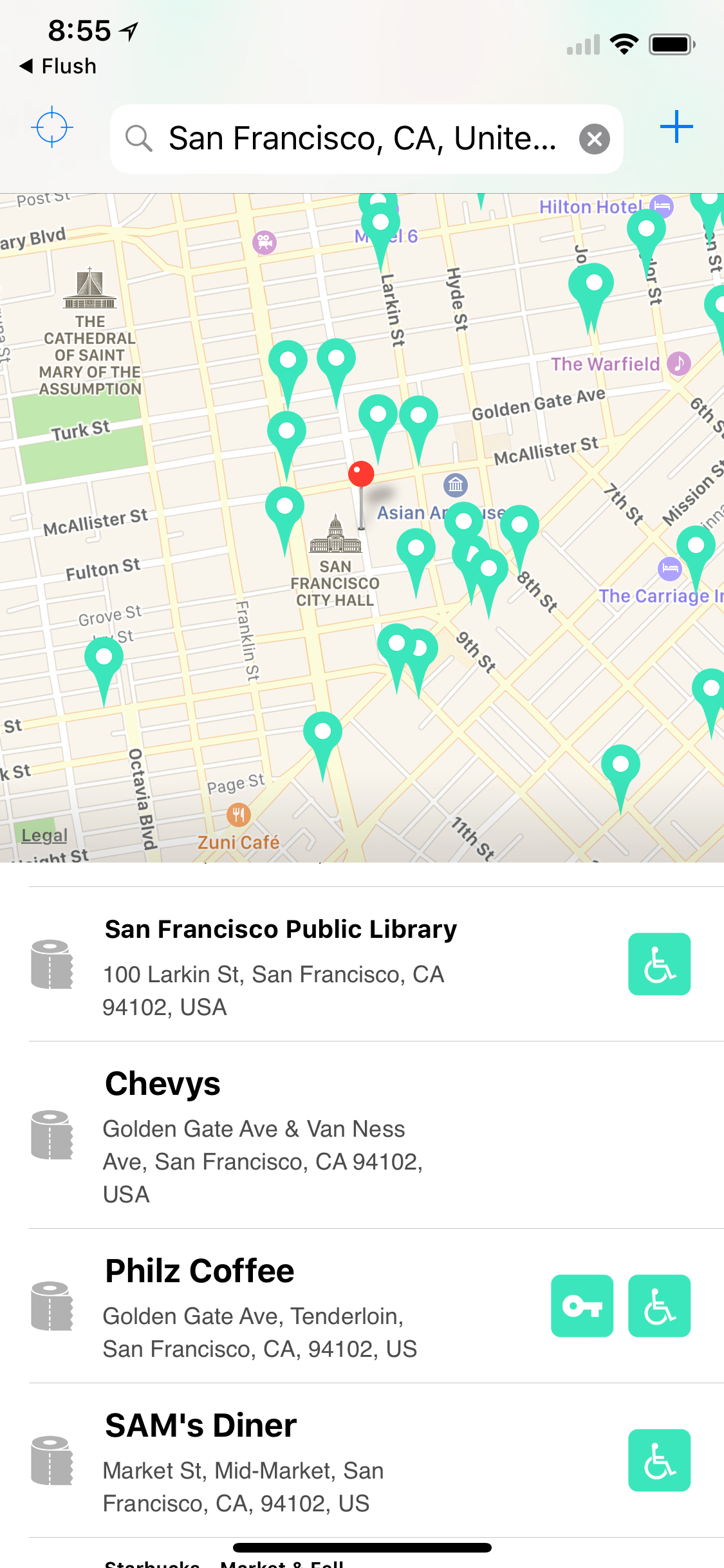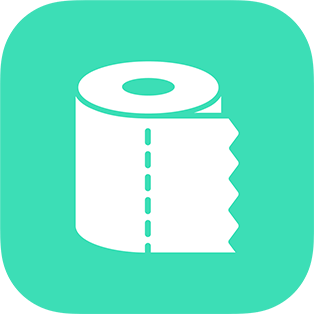 Flush Toilet Finder
Flush Toilet Finder is the quickest, simplest way of finding a public bathroom or restroom. Simply open the app and it will display the nearest toilets to you. You can even search for restrooms without an internet connection!
Search through 100,000 public loos all around the world!
Find which WC's have disabled access, a fee for usage or require a key!
Get immediate directions on how to locate them!